Learn how to dominate your neighborhood with this free course available on YouTube!
"CLME has allowed me to create a brand new division of my business that allows my money to work for me. The listing calls are rolling right in."

Ben Kinney


Ben Kinney Companies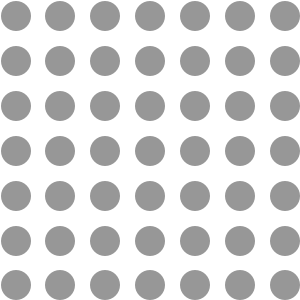 CLME helps agents get the tools and information they need to build a business that is consistent - even when the market shifts.
Learn why farming works and build a plan to dominate a geographic area. Learn how to choose a farm, brand yourself, and connect with your farm online and offline.
Connect with other expert farmers, ask questions, share resources, and mastermind on the best practices for hyperlocal geographic farming.
Get access to tried-and-true scripts, print samples, listing presentations, and more from top farming agents.
The CLME Certification Program is an on-demand and module-based structure so you can learn at your own pace and revisit content as needed.
Taught by the Farming Experts
Kenny Klaus and Scott Kooiman lead Klaus Team Real Estate Solutions in Mesa, AZ where their team has sold, on average, more than a home a day every single year for over ten years with farming as their top lead source. They have been teaching and coaching agents across the country for years and are featured regularly in interviews, podcasts, news stories, and more. They are also the hosts of the State48 Homeowner Podcast.
CLME is the Certified Local Market Expert Real Estate Certification, the industry-standard training for a successful farming venture. It includes a valuable set of resources and Real Estate Farming Training to help real estate agents successfully build and grow a geographic marketing business.
The CLME Certification was founded by one of the leading farming experts in North America, Kenny Klaus, who has been ranked consistently in the top 120 Teams in the U.S. by Real Trends and the Wall Street Journal since 2010. Kenny and his team's VP Scott Kooiman developed the CLME Certification using real-world experience from their team as well as the experiences of other top farming agents in North America.
CLME helps agents get the tools and information they need to build a business that is consistent when the market shifts.
Agents who farm consistently are successful, even when market conditions shift, because they can adapt their business without changing the way they reach consumers. With a consistent brand identity and marketing presence, farming agents are a trusted member of the community and the go-to person for anything related to real estate, and tend to get higher commissions than other agents.
With the CLME Certification, you'll learn how to be a local market expert, how to brand your business, and how to be the first real estate agent the residents of your farm area think of. You'll see how consistent farming activities result in consistent lead generation and ownership of your local market. Learn Kenny's farming systems and put them into place in your own farm! Your CLME Certification helps you get a firm grasp and introduces great tools for brand development and brand management, choosing your farm, and past client farming. You'll learn how to be a local market expert and how to engage with local businesses and residents in ways that build your brand and show your community that you care.
You'll also get to see Kenny Klaus' Listing Presentation, see how his team develops their newsletters, and enjoy other great resources. You're also invited to become a part of our CLME Cooperative Community, sharing resources with other farming agents across the country.
I learned a ton – I was farming before I signed up and I changed my approach and stopped doing things that were wasting money. If you're serious about farming, don't spend a dollar until you take this course. Kenny and Scott are the masters of farming.
Chris Colgan
CEO, Chris Colgan Team
I definitely recommend it – I've taken it myself and I've learned so many things that we've implemented in our own business that has had an amazing return.
Ricky Cain
Team Leader, Cain Realty Group
I wish I had this program when I started Farming. It would have saved me countless hours of unproductive work, saved me a lot of money, given me the confidence in the how I choose to do business, and helped me avoid the many mistakes I made when choosing a farm. Thank you for putting this together so we can all benefit.
Chris DeMattei
CEO, DeMattei Real Estate Team
Wow. I am very impressed with the CLME program. I wish it would have been around 30 years ago. It would have saved me a lot of time and money. I think any new agent would benefit from this program tremendously, and it's a great program for experienced agents like myself as well, even if they are already farming. It removes the trial and error phase and takes you straight to the success phase!
Bill Ryan
Infinity & Associates Real Estate